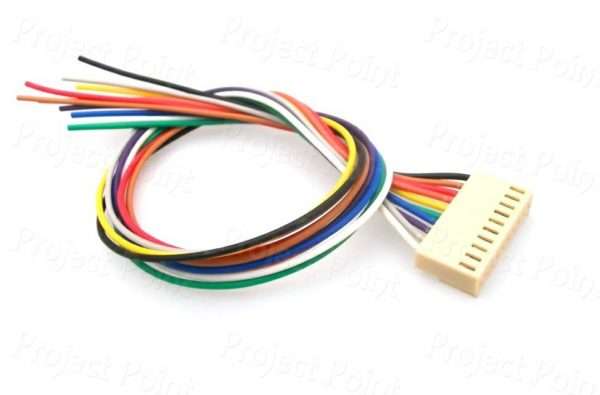 10 Pin RM BOX

₹20.00 (incl GST)
₹16.95 (+18% GST extra)
10 Pin RM Cable BOX Male and Female
Description
10 Pin RM cable with connector
This is a 10 Pin female TVS connector. It prevents cable connection errors. It allows cost-effective connections between circuit boards that are either permanent connections or removable connections. They're also great for use as a general-purpose connector in any project. The wire leads are 25cm long and terminated on one end with a TVS connector and the other with bare tinned wire.
These are polarised Female connectors with a latching connection to prevent reverse connections. It's a cable that can be used for a variety of things.
Applications
AC power supply to PCs and lab equipment.

Used in all types of RCs( cars, boats, planes).

Also used in CCTV connections, pick-ups, etc.

Solid and durable.

Safe and easy to install.

RoHS compliant
---
Only logged in customers who have purchased this product may leave a review.