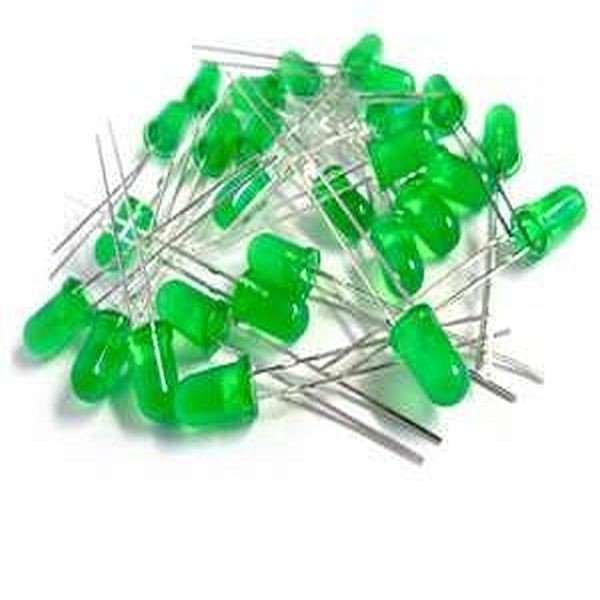 GREEN LED (Pack of 10)
GREEN LED (Pack of 10)
₹10.17
₹12.00 (incl GST)
₹10.17 (+18% GST extra)
Diffused GREEN LED (Pack of 10)
Description
Additional information
Reviews (0)
Description
GREEN LED (Pack of 10)
Diffused GREEN LED (Pack of 10) used for DIY project.
A Green light-emitting diode (LED) is a semiconductor light source. LEDs are used as indicator lamps in many devices and are increasingly used for another lighting. It looks like a Green led and it luminate Green light.
The series is specially designed for applications requiring higher brightness. The led lamps are available in different colors, intensities.
They are used in a wide range of Application such as
TV set
Monitor
Telephone
Computer
Project Panel for Indicators
Features:-
Choice of various viewing angles
Reliable and robust
Pb free
The product itself will remain within RoHS compliant version Applications
Specifications:-
Diameter : 5mm
Color  : Green
Forward voltage : 1.8 V to 2.2 V
Peak Reverse Voltage : 5 volts
Lens Color : Green
---
Only logged in customers who have purchased this product may leave a review.