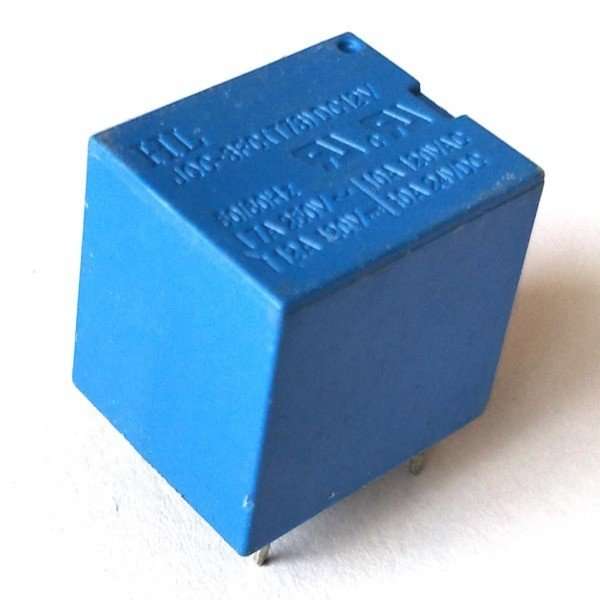 Relay 5Volt/7A
₹60.00 (incl GST)
₹50.85 (+18% GST extra)
Description
Relay 5Volt/7A
relay is used as a switch for high current AC/DC appliances which need to be controlled from a microcontroller or sensor output. 5V PCB Mount Sugar Cube SPDT Relay instead of its small size can switch a load of 7A connected to it. The coil resistance of this relay is 70 ohm whereas coil current is 70mA. The trigger voltage for this relay is 5V.
There are 5 pins in this relay i.e. Coil end 1, Coil end 2, COM(common), NC and NO. Coil end 1 and Coil end 2 are used to trigger ON/OFF the relay. One end is connected to 12V supply and other is connected to the ground of the circuit. Common is connected to the one end of the load to be controlled. The other end of the load is connected to either NC or NO. If the load is connected to NC(Normally Closed) then the load remains ON before trigger. And if it is connected to NO(Normally Open) then the load remains OFF before trigger. These relays are usually used in home automation, switching circuits, security circuits, etc.
Features
Trigger Voltage (Voltage across coil) : 5V DC
Trigger Current (Nominal current) : 70mA
Maximum AC load current: 10A @ 250/125V AC
Maximum DC load current: 10A @ 30/28V DC
---
Only logged in customers who have purchased this product may leave a review.