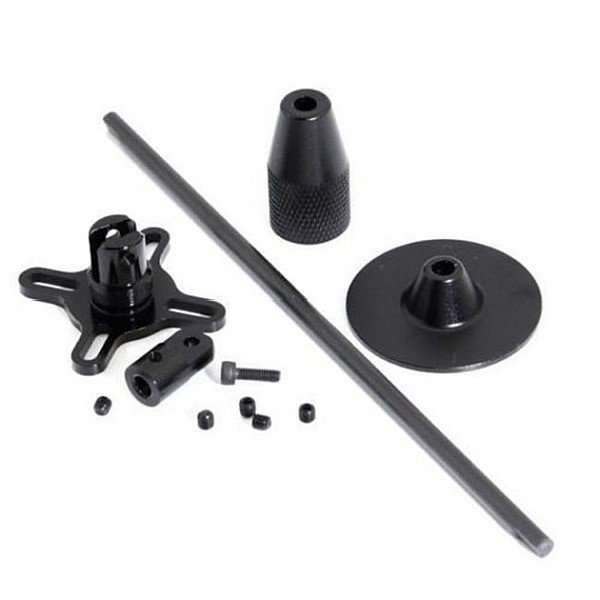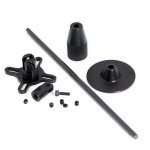 Universal GPS Folding Antenna Base Set
Universal GPS Folding Antenna Base Set
₹253.39
₹299.00 (incl GST)
₹253.39 (+18% GST extra)
UNIVERSAL GPS FOLDING ANTENNA BASE SET
Description
Additional information
Reviews (0)
Description
UNIVERSAL GPS FOLDING ANTENNA BASE SET/BLACK is used to mount GPS device on the flight. GPS devices are most accurate if their antennas have a clear view of the sky. GPS/Compass modules are also prone to the electromagnetic interference generated by motors, ESCs, and radio transmission equipment.
Given both of these factors, for the best possible performance, it makes sense to use an extended mount to position your GPS/Compass far away from the sources of interference and well above your multirotor. This mount measures 16cm, which is more than tall enough for most installations. Best still, the mount can be quickly folded without any tools for transportation or storage.
The mount comes will a laser cut adhesive pad to quickly attached your GPS module, while the mount itself can be fixed to your craft using the base plate M3 hole, or the cross slides.
Note : Adhesive Pad is not included.
---
Features:
Material: CNC Aluminum alloy, carbon glass fiber rod
---
Package Includes:
1 x GPS Folding Base Antenna Black GPS Set Fitting Seat Foldable Bracket Holder.
---
Only logged in customers who have purchased this product may leave a review.