Frequently Asked Questions
---
How to Order Electronic Component Online
Vivek Kumar kanaujia
How to Order Electronic Component Online
Step1: First signup using https://www.iotwebplanet.com/my-account/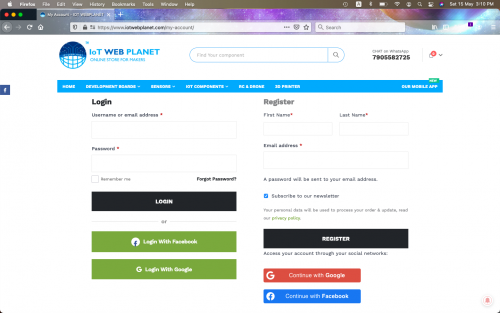 Step 2: Register Yourself by giving first name , last name ,email as per form.
Step3 : Check your given email inbox/spam folder for account password.
Step4: Login using https://www.iotwebplanet.com/my-account/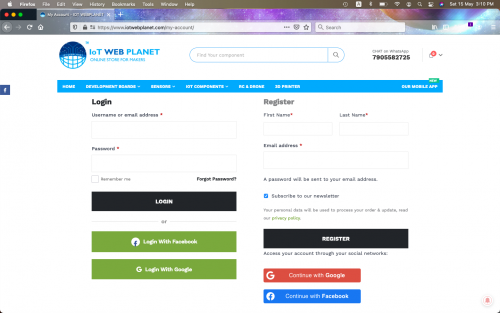 Now fill your email and password received on registered email. Click on login.
Step5 : Now go to https://www.iotwebplanet.com/shop/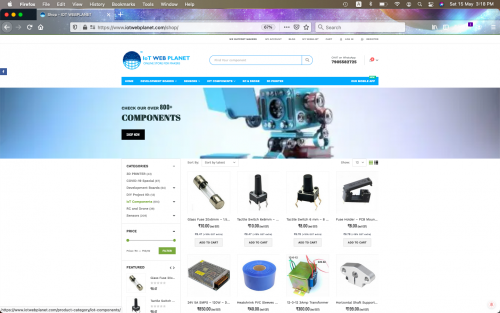 Step6: Click on ADD TO CART on your component and Continue if you want multiple products.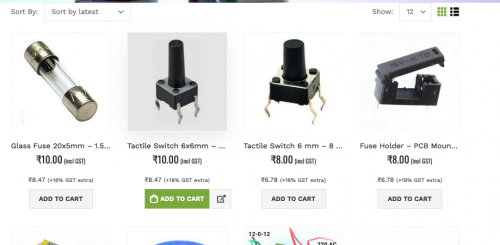 Step7: After selection of all component .Click Go to cart or CHECKOUT on page top corner.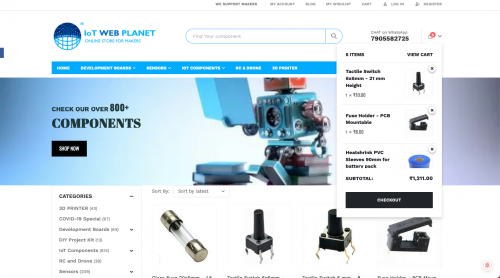 Step8: Adjust your component quantity of cart page by click on VIEW CART on top corner.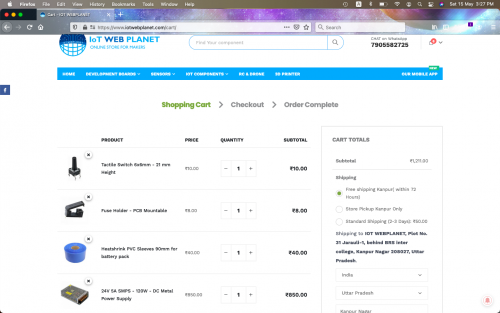 You can add or remove product quantity by + and - button on page. You can remove unwanted item on cart by remove X button on product image. New Forget to UPDATE CART button on cart page for final order.
Step9: Now Click on Checkout button on cart.You will see following window.Fill your address and correct contact information.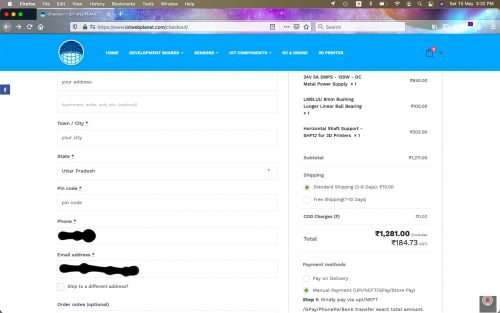 Step10: On same page Select Shipping option available on page as per your address.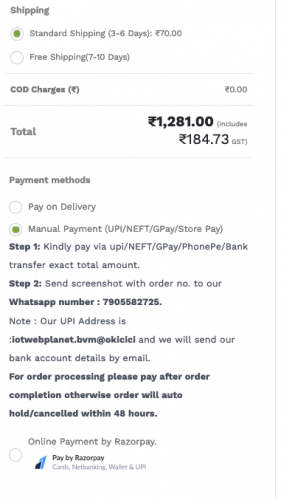 Step 11: Now Final Step is payment option. Select option as per your choice. for example if you have google pay and upi app then best option is Manual Payment. but if you have credit card or debit or multiple option through online payment you must select Pay by Razorpay. Last option is Pay on Delivery .
Note :Pay by Razorpay andPay on Delivery method will add some extra charges in your order.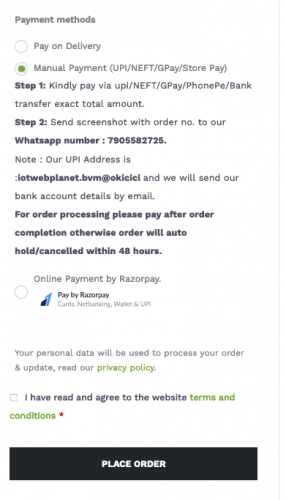 Step12 : Now You can track your order status by Going to My Account Page
For any other assistance kindly chat using Whatsapp : 7905582725 ( Please don't call on number).